River Shores Counseling is a therapy practice located in Jacksonville, FL. Specializing in eating disorder prevention and recovery, River Shores Counseling has helped hundreds of adults, teens and children successfully heal from eating disorders through counseling and nutrition services. Other counseling specialties include couples counseling, grief counseling, family counseling, anxiety and stress-related counseling. Lori, Liz, Caitlin and Eleni have educated the public through articles, books, workshop and television appearances and have been featured in national magazines and print news.
Lori Osachy, Clinical Director
---
Lori Osachy, MSS, LCSW wants to live in a world free from eating disorders and body hatred. A nationally recognized authority in the treatment and prevention of eating disorders, depression, anxiety, and related mental health issues, Lori has successfully counseled adults, children and families for over twenty years. She regularly lectures, teaches and is the author of numerous articles promoting eating disorders education among health care professionals and the lay population. She has been featured in several national magazines and is a regular mental health consultant for print news and television. She received her BA from Cornell University in Ithaca, NY, and her MSS from Bryn Mawr Graduate School of Social Work and Social Research in Bryn Mawr, PA.
Elizabeth Lagasse, RD/N, Certified Intuitive Eating PRO
---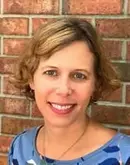 I discovered Intuitive Eating when I began training to become a counselor for eating disorder patients. It was love at first sight. Throughout my education and up to that point in my professional career I had a hard time reconciling rigid nutrition doctrine with real-living. Intuitive Eating and the concept of Gentle Nutrition made it all snap into focus for me. I was even more hooked after also discovering Health at Every Size and the concept that weight and health are not as intertwined as is popularly portrayed and that diets are much more harmful than good!
I am a Registered Dietitian/Nutritionist & Certified Intuitive Eating Counselor with a BS and MS degree in Nutrition. I have been a practicing Nutritionist for over 16 years, with over 10 years specializing in disordered eating concerns and Intuitive Eating. I was introduced to the field of eating disorders and Intuitive Eating as a member of the University of Florida Eating Disorder treatment team. Other areas of specialization include pediatric nutrition and "picky eaters"/ Division of Responsibility and Medical Nutrition Therapy. I am a HAES friendly and weight neutral dietitian.
Caitlin YOUNG, BCBA
---
Caitlin is a board-certified behavior analyst and her passion is helping parents and kids get along better to create a peaceful environment at home. Applied Behavioral Analysis (ABA) is a science that uses principles of learning to quickly reduce problem behaviors and increase healthy behaviors that are important in everyday life.
Caitlin can work with you, your adult child, and/or your minor age children on the following behaviors that may be hurting the quality of family life:
Non-compliance
Aggression towards others
Verbal aggression (screaming, profanities, etc.)
Self-injury
Eating disorder behaviors (purging, over-exercising, not completing meals, problem behaviors during meals, etc.
Communicating wants/needs
Engaging in coping skills
Completing non-preferred tasks (chores, homework, bedtime routine, etc.)
Food acceptance
Sleep Training
Play/social skills
Adaptive skills (hygiene, dressing, eating, cooking, etc.)
Accepting "no"
Waiting appropriately
Transitioning between activities
Complying with demands
Finishing meals
Engaging in healthy exercise
---
Ashley Kiser, BCBA
---
Ashley is a Board Certified Behavior Analyst, specializing in parent training, behavior management, and skill acquisition. By using individualized plans to accommodate each client's needs, Ashley utilizes the principles of Applied Behavior Analysis to facilitate growth in a variety of skill areas.
Ashley's passion includes giving parents the tools necessary to empower them and facilitate behavior change, as well as guiding individuals through behavioral and emotional challenges to drastically improve quality of life. Ashley believes that children are not a distraction from the most important work; they ARE the most important work.
Some common maladaptive behaviors and areas targeted with ABA therapy include, but are not limited to:
Non-compliance with demands/tasks
Aggression towards others
Self-injurious behavior or self-harm
Tantrum behaviors
Non-compliance with taking medication(s)
Language acquisition
Time management and organizational skills
Coping skills
Parent training
Social skills
Emotional regulation
Mealtime behaviors

AMANDA MINEO, LMHC
---
Amanda is a Licensed Mental Health Counselor, specializing in the treatment of eating disorders, as well as mood disorders. With over 4 years of experience working with adolescents and adults, Amanda has a passion for assisting individuals in overcoming their struggle with an eating disorder, while utilizing a Health at Every Size approach. She received her Bachelor's degree from Florida Atlantic University, and her Master of Science in Mental Health Counseling degree from Carlos Albizu University.
Her clinical training has remained focused on providing treatment for eating disorders, including having held positions in multiple eating disorder treatment centers. Other areas of specialty include assessments, diagnostics, and advocacy. Amanda is currently a member of the National Eating Disorders Association as well as the International Association of Eating Disorder Professionals.

Veronica Trigo, LMHC
---
Veronica Trigo is a Licensed Mental Health Counselor and a Certified Florida Supreme Court Family Mediator and Parent Coordinator. Originally from Argentina, she graduated from college and obtained her Masters Degree in Psychology in University of Buenos Aires.
Veronica has more than 30 years of experience providing counseling services in private practice as well as public mental health hospitals, where she helped patients and their families struggling with mental health disorders. She has wide experience working with teenagers and young adults, addressing issues of depression, anxiety, anger management, low self-esteem, trauma related symptoms, parenting, conflict resolution and more.
Veronica also has expertise in helping clients who are in the process of reunification and assisting parents in their difficulties to coordinate children care after divorce. She provides counseling for individuals and families and specializes in couples' therapy.
Veronica speaks English, Spanish, fluently and is in the process of becoming fluent in French.

Rashonda Clay-Douthit, LCSW
---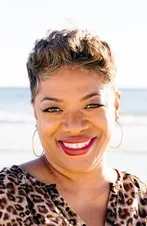 I am Rashonda Clay-Douthit, a Clinical Social Worker licensed in Georgia with over 25 years of experience working with individuals, couples, families and groups.
I have worked with a wide range of concerns including relationship issues, parenting problems, stress management, depression, anxiety and life transitions. My counseling style is warm, nurturing and supportive. I typically approach counseling from cognitive-behavioral, solution focused and systems theory frameworks.
However, our work together will be tailored to your unique and specific needs.
You are the expert on your life! My role is to provide an objective, professional perspective while supporting successful achievement of your goals.

Barbara Donovan, LMHC
---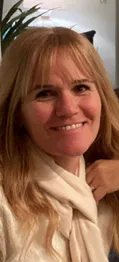 I was born and raised in Buenos Aires, Argentina. I completed a degree in psychology at Universidad del Salvador in 1999 and graduated with a License in Psychology.
I moved to the United States in 1999 and completed a Masters degree in Counseling Psychology in 2003. I have been practicing in Florida since 2009. I have completed training in trauma, anxiety related treatment, depression related problems and play therapy. I have worked with children, adolescents and adults.
I have specialized in completing initial interviews and diagnoses, setting out goals for treatment plans to achieve the client's desired or expected outcome in their therapy treatment. I have worked with people who have issues related to anxiety, depression, ADHD, anger management skills, medical problems, grief and trauma. I am compassionate, empathic, understanding and easy to talk to.
I use Cognitive Behavioral Therapy (CBT) as my work model. It is my top priority to further educate myself to assist the needs of my clients.


Lea Daniel, Office Manager
---
Lea has worked as an assistant to various professionals for over 8 years. She greatly enjoys helping make a business better and helping it to grow so that it can truly fulfill its purpose and potential. Lea is passionate about the work she does and wants to help in any way she can. She enjoys working directly with clients to ensure each person's needs are met, getting them seamlessly set up with our team, while keeping the utmost confidentiality.